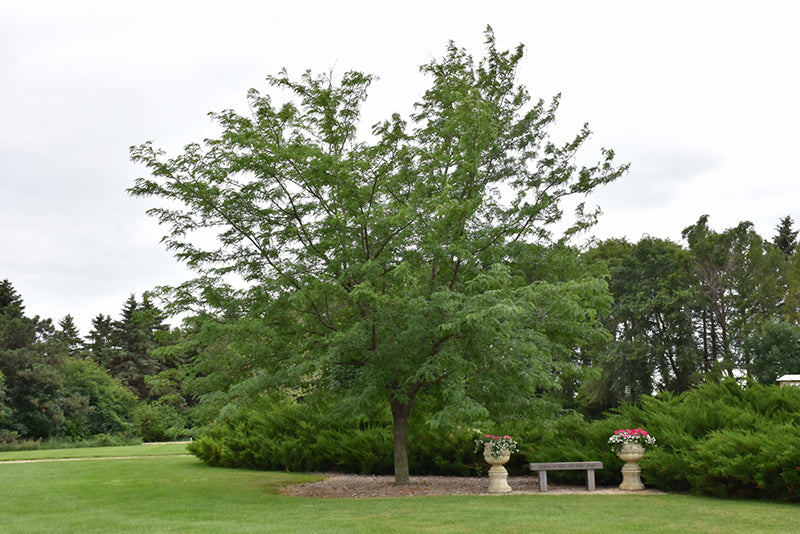 Northern Acclaim Honeylocust
Photo credit NetPS Plant Finder.
The hardiest of all the honeylocust cultivars with a stunning growth habit which features almost Oriental horizontally-tiered branches. This thornless, seedless honeylocust widens as it ages. It is known to be drought resistant.
The Northern Acclaim Honeylocust ships bareroot. Approximate size at time of delivery is 200 cm.
Zone: 3b
Height: 12 m
Spread: 9 m
Foliage: Dark green
Fall Colour: Yellowish
Trees well watered and properly cared for will have an excellent survival rate.
Sorry, no guarantees or refunds. Your purchase is considered a final sale. Our Tree Fundraiser helps us deliver palliative care in our community and we appreciate your support.
---
Share this Product
---
More from this collection